23 Aug

"1976 Pacific NW Asian American Writers Conference" Audio Archive via KRABarchive.com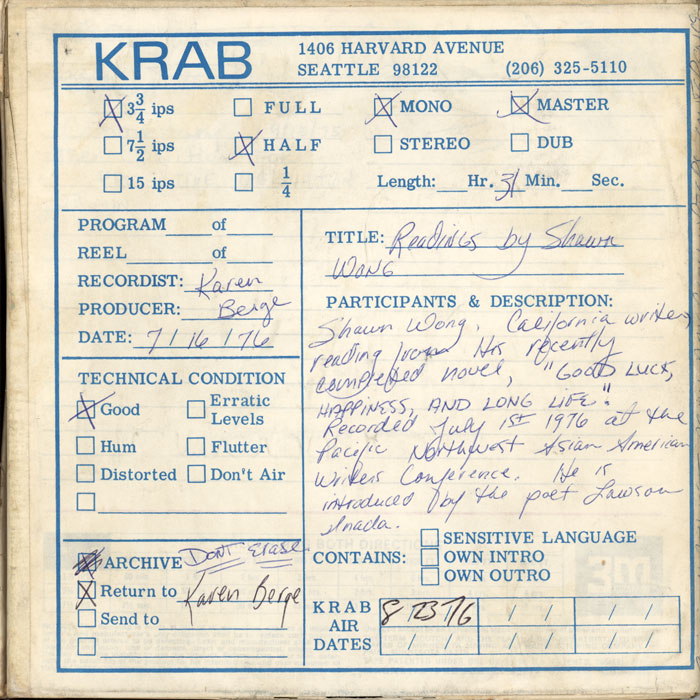 I recently discovered that krabarchive.com has archived recordings from the 1976 Pacific Northwest Asian American Writers Conference.
KRAB-FM was a Seattle based non-commercial, volunteer-run radio station that was on the air from 1962 to 1984. KRAB Production Assistant Karen Berge coordinated, recorded and produced the 1976 programs from the conference that were originally broadcast on KRAB, and is also credited with preserving and sharing the tapes with the Archive.
In 1976 I was living in SanFrancisco and had just completed my novel, "Good Luck, Happiness, and Long Life," from which I read an excerpt during the conference. These recordings also include lectures, panels and readings from many other influential Asian American writers of the 60s and 70s.
You can check out all of the recordings here. Special thanks to krabarchive.com for preserving this important piece of radio and Asian American literary history.